Our top pick after the latest update:
Garmin Fenix 6X Pro Solar Edition
Our top pick for the best fitness tracker you can buy this year packs a mammoth amount of features into a compact, durable, and stylish exterior.
It is equipped with more than 12 sensors, has dedicated fitness profiles to track almost every sporting activity, and packs solar charging technology to ensure you almost never run out of juice.
---
Sometimes, staying focused on your fitness routines and plans can be a little tedious; therefore using devices, and fitness trackers, that make it easier to plan your workouts, stay the course, and monitor your progress helps a lot. The very best fitness trackers are built for these reasons. They help to monitor fitness levels, and heart rate, and keep track of daily progress, keeping you motivated.
Although most premium fitness trackers can be quite expensive, they pack a lot of technology and features that justify the price, features that were not even available 5 years ago. If you're looking to buy one of the best fitness trackers in the market to monitor your health and fitness, we've written this guide to help you decide what's best for you based on your budget, or specific exercise needs like running, cycling, CrossFit, swimming and weight training.
---
Top 10 Best Fitness Trackers For All Fitness Activities
---
Best Overall – Garmin Fenix 6X Pro Solar Edition
Best for Swimming – Garmin Swim 2
Best for CrossFit – Garmin Instinct Tactical Edition
Best for Weightlifting – Garmin Vivoactive 4
Best for Running – Samsung Galaxy Active watch 2
Best for camping – Amazfit T-rex
Best for cycling – Coros Apex
Most stylish fitness tracker – Apple Watch Series 5
Best under $150 – Fitbit Charge 4
Best under $50 – Xiaomi Mi Band 5
---
---
For: 👍 The Best Fitness tracker in the market at any price. Period
Against: 👎 Price may be too steep for some people.
The Garmin Fenix 6X Pro Solar edition is an updated model of Garmin's top fitness tracker. It adds solar charging and a larger 1.4″ display to an already impressive line-up of existing features.
This results in an impressive 21 days of battery life with regular smartwatch use.
Built-in GPS, altimeter, Garmin pay, music storage, and more than 30 dedicated sports profiles tell the story.
Feature-by-feature, no other fitness tracker comes close to the Fenix 6X Pro – except maybe, the Garmin Forerunner. We cannot recommend it enough for anyone looking to buy a fitness tracker that is stylish, well-built, feature-packed, and future-proof for the next 3 to 5 years.
---
---
For: 👍 Dedicated swim profile with advanced pool & outdoor water tracking
Against: 👎 User interfaces need some more refinements.
If you love swimming and would prefer a fitness tracker that churns your swim data, the Garmin Swim 2 is our pick for the best fitness tracker for swimming.
It tracks your distance, stroke type, stroke count, and pace in swimming pools; and uses a built-in GPS to track your swim in oceans and rivers, also measuring your distance, stroke count, pace, SWOLF (a measure of your swim efficiency), and stroke type.
In addition, you can create custom drills, analyze your swim data, and track your heart rate and oxygen usage while underwater.
You also get all other standard fitness tracking and a battery that lasts up to 7days.
---
---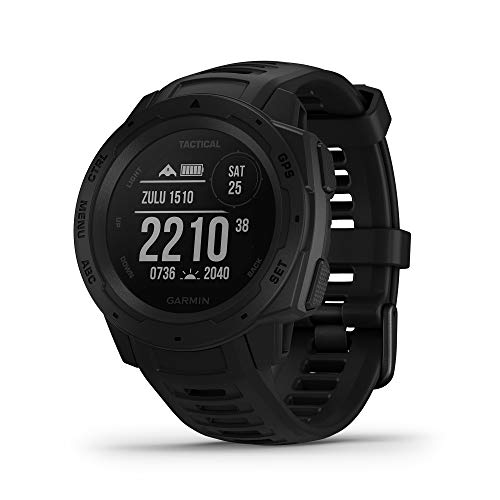 For: 👍 Rugged and durable, long battery, and
Against: 👎 Non-touch monochrome display makes it harder to navigate
Our pick for the best fitness tracker for crossfit, Garmin Instinct solar edition, is a bold, rugged, and feature-packed fitness tracker that adds some extra perks to the original Garmin instinct.
It is constructed to the US military 810G standard for heat, shock, and water resistance. Basically, you can't break this tracker.
Some of the key features of the Garmin instinct tactical edition are the built-in multi GPS, compass, altimeter, heart-rate monitoring, indoor sports, and outdoor activity tracking. It also features a dedicated multi-sports profile that is well-suited for CrossFit and the battery lasts long.
For the sub $300 price, you'll be hard-pressed to find a better overall fitness tracker for crossfit than this.
Update: We preferred the Tactical edition to the solar edition based on price alone. Our reviewers could not justify the extra $100 for addition of a solar panel.
---
---
For: 👍 Beautiful design, superb tracking, and software features
Against: 👎 Sleep tracking could be better
Another entry from Garmin, the Garmin Vivoactive 4, tops our list as the best fitness tracker for Weightlifting and strength training.
The Garmin Vivoactive 4 is a versatile fitness tracker. It does a lot of things right including but not limited to a pulse oximeter, sleep, stress, steps, heart rate, and sports activity tracking. It has dedicated profiles for yoga, cardio, weight, Pilates, and 20+ activities.
UI is beautiful and easy to navigate on the touchscreen colored LED and it packs a battery that lasts up to 7 days of regular use.
With built-in music storage, garmin pay, app gallery, and support for audio streaming services, you're getting a really versatile and functional fitness tracker for less than $300.
---
---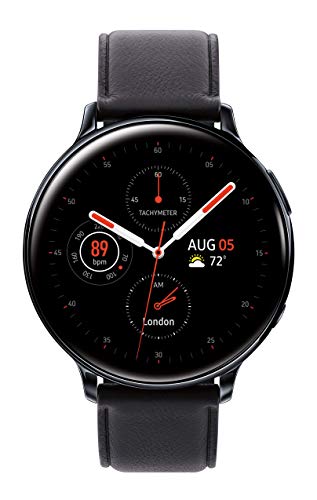 For: 👍 Exceptional smart features, impressive fitness tracking, stylish
Against: 👎 Nothing really.
Buying a fitness tracker for running isn't as straightforward as you'd hope, but we picked the Galaxy Watch Active 2 as the best fitness tracker for running because it offers the best price/performance ratio with the least compromises.
Unlike the GPS watches from Suunto and Coros, the galaxy watch active 2 has onboard music storage, multi-app support, voice input, and more.
Specifically for running, it matches those trackers toe-to-toe with built-in GPS, altimeter, compass, auto laps, speed and distance tracking, route mapping, continuous heart rate tracking, and blood oxygen saturation.
It is swim-proof, can track more than 20 different exercises, and has a battery that lasts up to 3 days with regular use and supports quick charging.
With the LTE version, you can comfortably step out to run without your phone because you can directly make and receive calls, make payments, and more.
---
---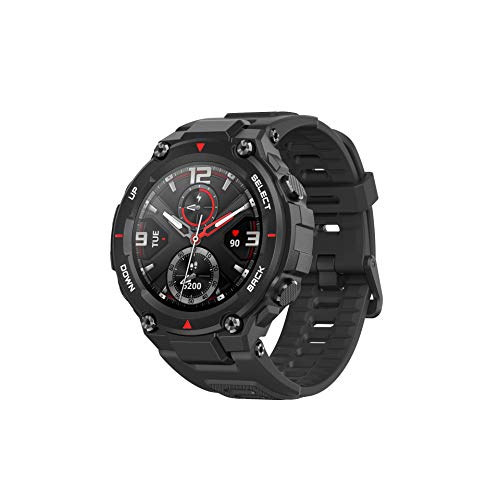 For: 👍 Tough build, gorgeous 1.3″ touch display, stellar battery life
Against: 👎 lacks some smartwatch features
The Amazfit T-rex breaks into our list with its incredible build quality. When compared to the also rugged Garmin instinct tactical edition, it comes out on top for greater certifications and a stunning always-on touchscreen display. However, it does not pack as many sensors or software features as the latter fitness tracker.
On its own, the Amazfit T-rex is a solid fitness tracker with built-in GPS, a battery that lasts up to 15 days with regular use, and 14 dedicated sports profiles.
The Heart rate tracking, step, and sleep tracking are very accurate, and you can get more functionality with the Amazfit app – including changing watch faces and choosing which app notifications to display.
For those with a regular outdoor lifestyle or those working in harsh environments, the Amazfit T-rex is one of the best fitness trackers to buy at a compelling price.
---
---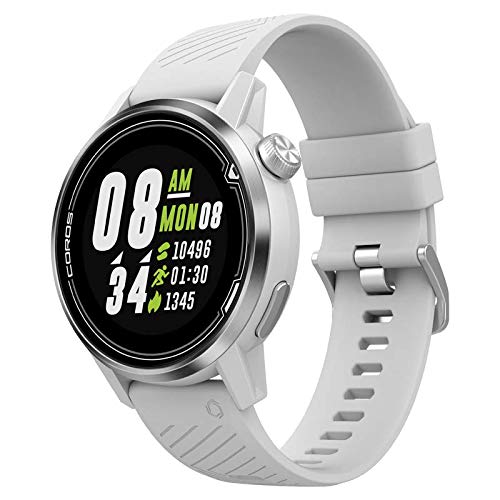 For: 👍 Robust tracking, multi-app support.
Against: 👎 Lacks music storage and playback
Coros is a relatively new brand when compared to popular brands that have made a strong impression with great fitness trackers at affordable prices. After careful consideration, we updated our recommendation for the best fitness trackers for cycling to the Coros Apex
It has a simple but stylish round form with an always-on color display. There is a built-in GPS+GLONASS+BDS, barometer, altimeter, a highly accurate heart rate sensor, and strong integrations with multiple training platforms including Strava, TrainingPeaks, and Runalyze.
Cyclists will enjoy route mapping, navigation tracking, weather and hydration alerts, and 30+ hours of continuous GPS use that all combine to improve their cycling experience.
---
---
For: 👍 Improved the battery life, always-on display, ECG tracking.
Against: 👎 Will not work without an iPhone
Talking about style, the most stylish fitness tracker you can buy right now is the Apple Watch Series 6. This latest entry in the Apple Watch lineup is a very beautiful smartwatch. It comes in 5 different colors and has an updated always-on display.
The processor is new and includes support for measuring blood oxygen levels, and ECG tracking and keeps all the other features of the last generation (the Apple Watch series 5).
One major caveat to know before you pull the plug though is that this watch will not work without an iPhone.
As a fitness tracker, it can track multiple sports without being exceptional and the tracking data can be very inconsistent. That said, you might want to consider more reliable fitness trackers if you do not own an iPhone, or you want a "fitness-first" tracker.
---
---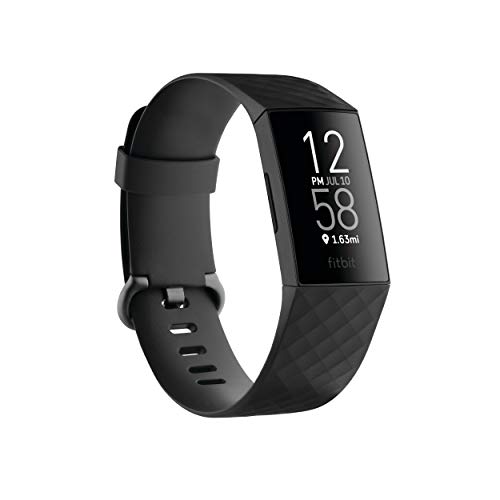 For: 👍 Built-in GPS, Fitbit pay, and fitness tracking features
Against: 👎 Battery life could be better
Fitbit recently launched a renewed Fitbit Inspire 2, but the Charge 4 remains the best Fitbit you can buy for under $150.
Upgrading from the popular Charge 3, the Fitbit Charge 4 retained all the best parts and added a built-in GPS, Fitbit pay, Active zone minutes, and Spotify remote control.
Read our Fitbit Charge 3 vs Charge 4 comparison
As a fitness tracker, it has more than 20 dedicated sports profiles including swimming, cycling, yoga, and running; and has a battery life that lasts just under a day with regular use.
Although there is no onboard storage to add your music, Fitbit Charge 4 has a Spotify remote that is able to control your Spotify library remotely.
---
---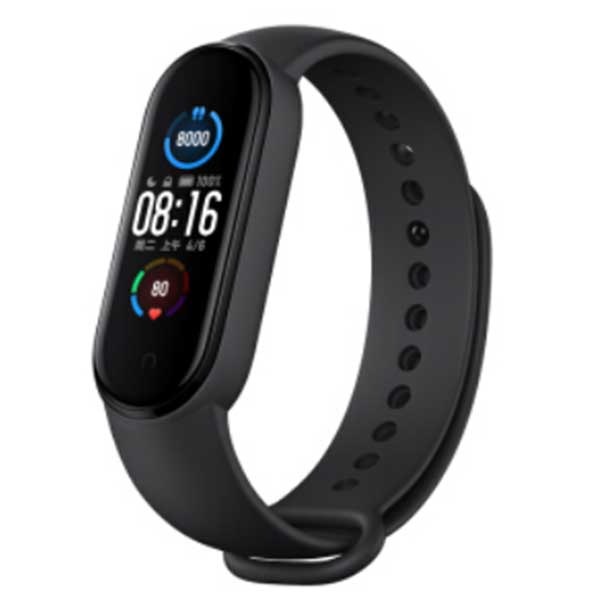 For: 👍 Robust sleep tracking, very accurate for everyday use
Against: 👎 No built-in GPS, notifications too small to read
The number of budget fitness trackers available in the market has increased considerably even though many of them sacrifice quality, features, and accuracy.
The Xiaomi Mi Band 5, however, does not hold a lot of punches back. It features a large colorful display, a battery that lasts up to 10 days of regular use, 50M water resistance, built-in NFC, continuous heart rate tracking, and very detailed sleep tracking.
As far as fitness goes, it has 11 dedicated workout profiles including swimming, rowing, elliptical, yoga, and more. It syncs with the Mi Health app to give you very detailed reports on your activities.
It does not have a built-in GPS so need to use your phone's GPS all the time. Also, most of the sports modes are predefined and limited to tracking things like reps, heart rate, calories burned, and duration. You do not get any advanced tracking features.
Notwithstanding, for less than $50, you'll be getting a top fitness tracker.
---
What to look for in the best fitness trackers
---
Buying the best fitness tracker for you is not a straightforward exercise. There are very few trackers that excel at any activity thrown at them, so you may have to consider what features you're most interested in, and then pick the best tracker for that feature. Here are some considerations;
1. Built-in GPS
If you're serious about cardio training such as running, cycling, mountain biking, Outdoor sports, and hiking, as well as CrossFit, then getting a fitness tracker with built-in GPS is a must. GPS is used to map your route and give you real-time information about your precise location, distance traveled, pace, and time.
While some fitness trackers are able to connect to your smartphone's GPS and use it to display all of this information you will need to carry your phone on you while running. Built-in GPS tracking, on the other hand, means that your fitness tracker has a GPS device that works without ever needing to use your phone or any external device.
Also, all GPS are not equal. Some more advanced trackers like our top pick have multiple Satellite system sensors like GLONASS, GALILEO, QZSS, and BDS which all combine to improve accuracy in different parts of the world.
---
2. Exercise Profiles
All Fitness trackers have built-in exercise profiles. This means that you can easily track your progress as you perform that particular exercise.
A basic profile for Treadmill running might include recording the duration, distance covered, speed, and calories burned, while more advanced trackers can show metrics like average heart rate, active heart rate zones, average blood oxygen saturation, laps, and more. This is to say that while many trackers have built-in exercise profiles, there is a big difference in the amount of data that each tracker is able to provide.
Again, based on exercise profiles, you can choose the best fitness tracker for you. The Garmin Swim 2, for example, tracks swimming better than the Garmin Vivoactive 4, while the Vivoactive 4 tracks weight/strength training better than Amazfit T-rex. You get the picture.
---
3. Display
Another hugely important part of a fitness tracker is the display. Surprisingly, the display technology varies according to use and other key features.
Some of Garmin's top fitness trackers like the Garmin Instinct and the Garmin Swim have non-touch monochrome displays and UI navigation with the help of side buttons. Many other trackers have fully-colored touch displays with different levels of brightness for both indoor and outdoor use.
If you want a fitness tracker with a gorgeous display, then you should stay away from those with monochrome options.
---
4. Build Quality and Design
All the fitness trackers we selected on this have top-quality construction with only subtle differences separating the best from the worst.
When it comes to design though, the differences start to appear. Some trackers are robust and athletic while others are sleek and fashion oriented. Many color options are available for whichever tracker you buy, and most of them have interchangeable watch bands.
---
5. Battery Life
Most Fitness trackers give you enough juice to last through your workout routine and so battery life may not be an issue.
However, if you're looking for a fitness tracker that can monitor your heart rate all day long, monitor and report on your sleep pattern, count your daily steps, and help you get off your bum when you've been sitting for a long time, then anything with less than 24 hours battery life won't cut it.
For this, the ideal thing will be to get a tracker that can last for at least 24 hours of regular usage and more than 6 hours of continuous GPS tracking.
---
6. Water Resistance
In 2020, it would be extremely difficult to find a fitness tracker that is not water-resistant. That being said, you should consider that water resistance is graded according to depth, in case you're getting a fitness tracker that you can use underwater.
Some of the best fitness trackers are resistant up to 50 Meters in depth and are suitable for pool and open water swimming, while the more advanced (outdoors-focused) ones have water resistance up to 150 meters.
---
Frequently Asked Questions
---
Do fitness trackers improve health?
Several studies have shown that consistency is a key part of achieving a fitness goal such as improving your speed, swim efficiency, or losing weight. And fitness trackers have become wildly popular because they help to a large extent with developing routines and maintaining consistency.
In addition to this, fitness trackers monitor other health parameters such as heart rate, blood oxygen levels, sleep pattern, women's menstrual cycle and so much more. By monitoring and accurately reporting on these metrics, most people can get ahead of life-threatening conditions.
---
Is there a difference between a fitness tracker and a smartwatch?
These two names are often used interchangeably, but a clear difference exists. By definition, many fitness trackers, especially budget fitness bands are not smartwatches.
A fitness tracker should be able to monitor your exercise activity and help you gain some insight into your general fitness, and possibly learn how to work out better. Almost all gym and outdoor activities can be tracked, in addition to health statistics like heart rate, respiratory rate, sleep pattern, and most recently, ECG.
A smartwatch, on the other hand, helps you to use your phone less. It should be able to receive and reply to notifications from your phone, make and receive calls, play music, make contactless payments, etc.
---
Can you use a fitness tracker without a phone?
Many fitness trackers work perfectly without a phone, especially those with built-in GPS. More often than not, you are able to perform all necessary operations on your tracker with the touch of a few buttons or the display. Some trackers have built-in music storage and playback, contactless payment, and support for a voice assistant such as Google Assistant, Bixby, Alexa, or Siri for an even greater hands-off experience.
However, almost all fitness trackers rely on mobile apps and fitness companion apps to extend their functionality of the trackers.
---
Should I get a fitness tracker?
Although there are almost no downsides to buying a fitness tracker, whether or not you should buy one depends on your fitness goals and needs. If you need a simple sedentary reminder or need to monitor your heart rate and sleep, then you could use a decent, budget fitness tracker.
For pro athletes and fitness enthusiasts, really investing in a good fitness tracker can make a world of difference in having a fitter body and more fulfilling workouts.
Additionally, some fitness trackers are able to accurately detect your stress levels, and irregularities in your heartbeats, as well as monitor your post-workout recovery.
Most importantly it keeps you motivated and focused.
Last update on 2023-12-08. Affiliate links and images from Amazon product advertising API