Fitbit recently refreshed it's smart trackers lineup when it launched the Charge 4 as a follow-up to the excellent Fitbit charge 3.
This Fitbit charge 4 vs charge 3 comparison will help you decide if you should upgrade your tracker (for those of you that already owned the Fitbit Charge 3), or if you should buy the newer Charge 4 (if you've never owned a Fitbit at all).
On Sale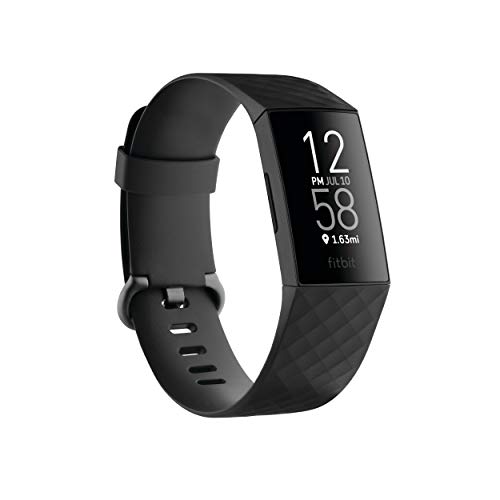 Fitbit Charge 4
The updated Fitbit Charge 4 is a good fitness tracker that holds up well against other premium fitness trackers that throws in built-in GPS and contactless payment for good measure.
TL;DR – Fitbit Charge 4 vs Charge 3 Which should you buy?
If you recently purchased the Fitbit Charge 3, don't upgrade. However, if your fitness tracker is aching for change or you're coming from an earlier model of Fitbit, then buy the charge 4.
Check out the Fitbit Charge 4 on Amazon
Comparison table
| | Fitbit Charge 3 | Fitbit Charge 4 |
| --- | --- | --- |
| | | |
| Build Quality | 7/10 | 7/10 |
| Design | 9/10 | 9/10 |
| Battery | 6/10 | 5/10 |
| Screen | 8/10 | 8/10 |
| Software | 7/10 | 8/10 |
| Price | ~$100 | ~$150 |
| | Buy On Amazon | Buy On Amazon |
Fitbit Charge 4 vs Charge 3 Smackdown
Build Quality
There is absolutely no difference whatsoever in the build quality of the Charge 4, it uses exactly the same build materials as the Charge 3. This means that the same durability and quality control issues we had with the Charge 3 are aptly carried on to the Fitbit Charge 4.
Overall, the build quality is good. It feels sturdy and well made and unlikely to breakdown soon. You're able to change the band as usual, with both Charge 3 and Charge 4 sharing the same bands.
Both are water-resistant and can be used to track swimming activities.
See also: Best fitness trackers for swimming
Verdict – Draw
---
Design
The Fitbit charge 3 looked great. I guess Fitbit decided to keep the same design for this reason. We appreciate the swappable bands.
The side touch buttons are still there, which is great, and the overall design did not change noticeably. Regardless, Fitbit Charge 4 is still one of the best-looking fitness trackers you can buy – if 'looks' are very important to you.
Verdict – Draw
---
Battery
The Battery in both devices is the same and rated to last for up to 7days with regular usage and this is fairly accurate. On the Fitbit Charge 4 though, the battery lasts roughly between 3-5 hours with GPS usage. We reviewed some fitness trackers with the best battery life and Fitbit Charge 4 ranks below average when compared to some other fitness trackers with built-in GPS.
GPS is a power hug as we already suspected, and if the Charge 3 had built-in GPS the performance would be about the same. I scored the Charge 3 slightly higher than the Charge 4 because people who are upgrading from the Charge 3 will find the GPS power drain quite surprising.
Verdict – Draw
---
Screen
Both Fitbits share the same grayscale display that does a good job without any pizzazz. Both OLED screens are very visible outdoors with buttery smooth swipe and tap gestures.
The new Fitbit Charge 4 sees a ton of new watch faces added to the library and we're guessing a software update could do the same for the Charge 3 too. Until then, the new Fitbit Charge 4 wins this round.
Verdict – Charge 4
---
Software
When it comes to software, both the Charge 3 and Charge 4 use the same proprietary Fitbit OS which is now very mature in its own right. They can both do basic things like step counting, heart rate monitoring, call and text notifications, Blood Oxygen monitoring, and Sleep tracking. The Fitbit Charge 4 however, adds some new software features – most notably Fitbit Pay, and Spotify remote control; allowing it to edge out the older model.
Verdict – Charge 4
---
So what are the new features in the Fitbit Charge 4?
1. A new Special Band Edition
The only hardware change to the Fitbit that you can see on the surface is a new pair of Granite Reflective Woven Band that you can't buy separately. To get them, you have to buy it as part of a Fitbit Charge 4 "Special Edition" for an extra $20.
2. Fitbit Pay
The addition of Fitbit Pay is a big plus and we found it to be practical. You could be going on a walk and take nothing but your Fitbit and you'll be just fine. It's worth noting that this feature will only work if Fitbit has included support for your bank. In the US, most banks are supported, but the number begins to shrink as you move out to other countries. You can check for the list of supported banks here.
3. Sleep Score Metrics
It's a proprietary software enhancement that measures your sleep pattern and gives you a score. It's basically saying that this is how well or how poorly you are sleeping. In addition to providing a sleep score, Fitbit promised to add a "Smart Wake" feature that uses your sleep data to determine the best time to wake you up (making sure this time is within your own alarm settings). Don't wait for it.
4. Spotify Music Playback Remote Control
Spotify is also a new software feature to the Charge 4. You still cannot load music on your Fitbit, or play music from your Charge 4 to a pair of wireless earphones. What you can do is control the Spotify playback on your phone or computer using your Charge 4. It gets points for convenience but is not very practical because of the smaller display of the Charge 4. We've have seen much cheaper fitness trackers like the Honor Band 5, and Xiaomi's Mi Band 4 with music control features.
5. Active Workout Zones
Fitbit managed to make default Heart rate zones sound interesting by renaming them, and adding buzz notifications whenever you change zones during a workout. At first, it was enjoyable and then it was annoying so we had to turn them off. A good point though is that you now get to see how much time you spent in each of the Heart zones after your workout. Neat.
6. Built-in GPS
The highlight of the Fibtbit Charge 4 has to be the built-in GPS tracker. The Fitbit Charge 3 had GPS support (was able to track your running stats accurately by syncing with your phone's GPS), but with the built-in GPS, you can track your run and route without bringing your phone along. The expected caveat is that your battery goes from very full to almost empty by the time you're done with your exercise. The GPS is turned on by default, so you have to turn it off if you do not wish to use GPS tracking for your running.
7. Widgets
There are new weather and Agenda widgets that do just that. Shows you the weather in any location you setup, and agenda syncs with your phone calendar to show your todo list and all the other stuff you have on it.
Gizmo Verdict
One small issue I have with the new Fitbit Charge 4 is the Price. I do not think that it's worth an extra $50 for additional GPS and other features that could have been software updates to the older Fitbit Charge 3. Granted that the Charge 3 was due for a refresh, many people just purchased a new Charge 3 this year with recent price drops. If you fall into this category, you really do not need to upgrade – you're not missing much.
However, if you're coming from the Fitbit Charge 2 or your Charge 3 is well worn out, or you're new to using fitness trackers, the Fitbit Charge 4 is a good choice that holds up well against other premium fitness trackers and throws in contactless payment for good measure.
Fitbit Charge 4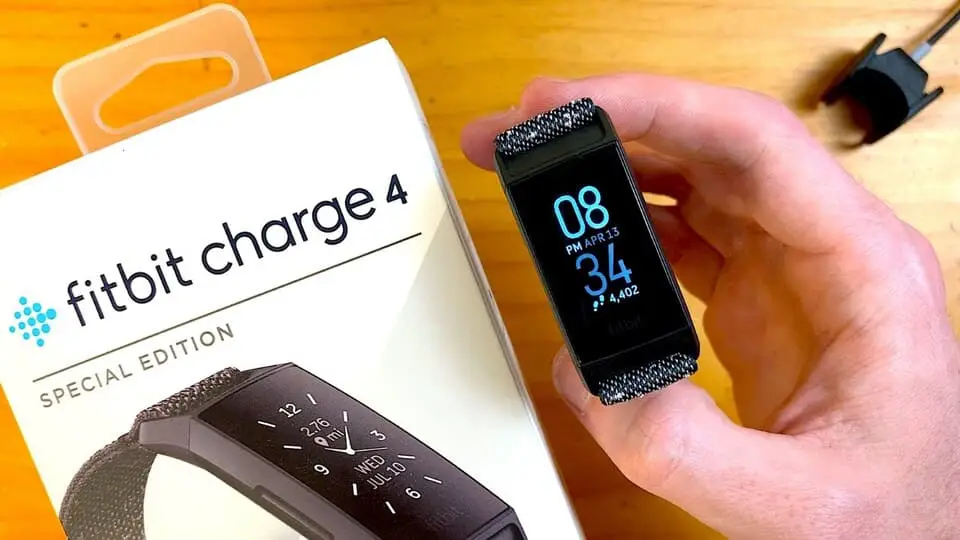 Last update on 2023-09-30. Affiliate links and images from Amazon product advertising API