Our top pick after the latest update:
On Sale
Garmin Vivoactive 4
Our top best fitness tracker for weightlifting is a flagship gym smartwatch with an insane number of sensors to capture more data than most other fitness trackers.
As one of the premium Garmin fitness trackers, it supports onboard music storage and playback, streaming from music services, Garmin pay, and a long-lasting battery in a beautiful and durable construction.
---
Tracking strength training is quite new and only a handful of trackers track your weightlifting sessions well – if at all. That's why we created our list of the best fitness trackers for weightlifting and strength training reps, to help you decide which tracker is best for you.
Unlike monitoring your cardio and sedentary lifestyle, monitoring your strength training reps is a new addition to the world of fitness trackers, and this means that dedicated fitness trackers for weightlifting are far and few.
At the start of the smart fitness tracking era, the focus on cardio-metrics ensured that fitness tracking for Cardio exercises became very robust with almost every fitness tracker out there covering metrics like Heart rate monitoring, VO2 max, pulse oximeter, and Heart rate zones.
---
The Top 6 best fitness trackers for weightlifting
---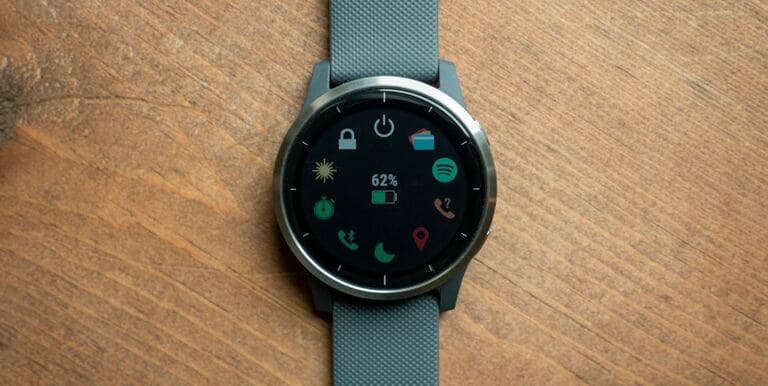 ---
The Garmin Vivoactive 4 is one of Garmin's flagship gym smartwatch with an insane number of trackers to capture more data than most other fitness trackers.
It comes fitted with a built-in GPS, GLONASS, Accelerometer, Altimeter, Compass, Gyroscope, Pulse Oximeter, and a thermometer. The battery lasts for up to 6hours with GPS turned on and music playing from your device, which is more than enough time for your entire gym session. With regular use, you'll be getting 7 days + of battery time. It tracks your weight sessions like a pro showing your sets and reps.
As a smartwatch, it doesn't slouch either. You can add your music to the device and leave out your phone entirely. It also supports Garmin Pay, sleep tracking, smart notifications, text response, and more. It's frankly one of the best fitness trackers for weightlifting, swimming, crossfit and other sports activities overall.
---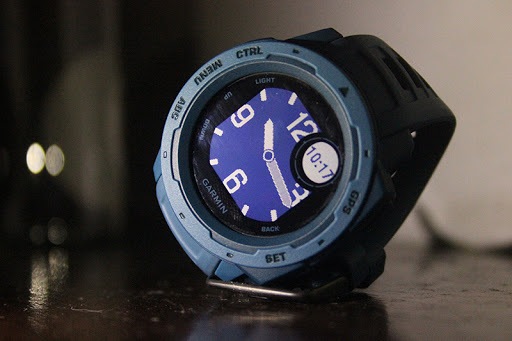 ---
If the Garmin Vivoactive costs more than you want to spend on a weight lifting fitness tracker, then you'll be satisfied with the Garmin Instinct Smartwatch/fitness tracker.
While it is geared more towards outdoor sports, it tracks all the same strength training metrics as the Garmin Vivoactive 4. It is also more durable and rugged and has a battery that lasts up to 14 days with regular use.
It is plasticky and very sporty in appearance, and so may not be as versatile as the Vivoactive 4 which has a more mature look with aluminum bezels.
As a fitness tracker, it is able to monitor heart rate continuously, track over 14 different exercises – including free weights and crossfit, and comes with a built-in GPS, Galileo, and GLONASS. If you're going for a sub $200 rugged smartwatch, the Garmin Instinct is one of the best fitness trackers for weightlifting.
---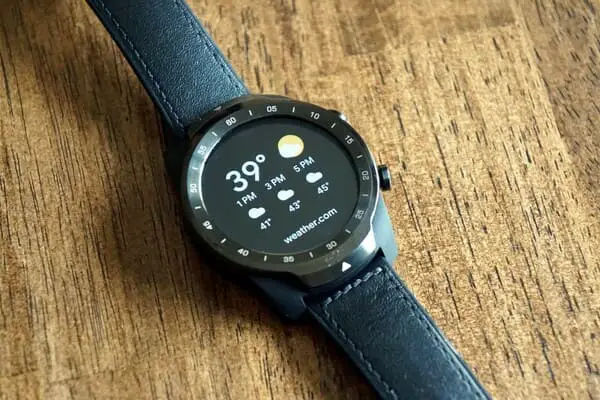 ---
Ticwatch Pro by Mobovi is their flagship smartwatch which has the performance and looks to back up this claim.
The first thing that sticks out is the display. It has dual screen technology to maximize battery performance. One screen jumped out of old Casio watches (the power-saving LED screen), and the other is the actual AMOLED touch-sensitive screen.
It uses Google's wear OS which is quite frankly the worst watch OS out there among all the Flagship OS (Apple, Samsung, Garmin, Fitbit, Withings, Huawei, Xiaomi, and even Oppo's watch os all perform better). The Ticwatch pro, however, merits this list by making the best use of its software.
It has a dedicated strength training profile that is accurate and ideal for weight training and performs well in other sports too.
---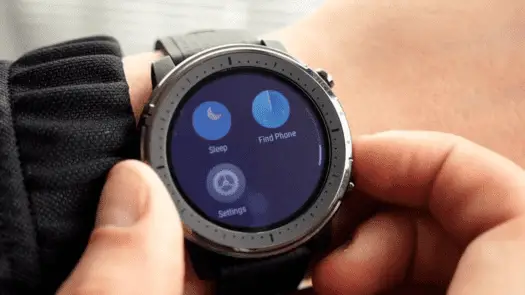 ---
The Amazfit Stratos 3 is not much of an upgrade from the Stratos 2, and it still lacks a few key "Smartwatch" features like the ability to make/receive calls and respond to notifications.
However, as a fitness tracker, you simply can't ignore the tech packed into this watch. It packs Amazfit's transflective screen that gets brighter outdoor, built-in GPS, temperature, air-pressure sensor, accelerometer, Heart rate sensor, Bluetooth 4.2, and more.
It has a robust 50+ fitness tracking modes that are targeted at both amateur and pro athletes. The strength training mode is accurate and fully fledge to include auto rep counting, duration, calories burned, peak performance, etc.
---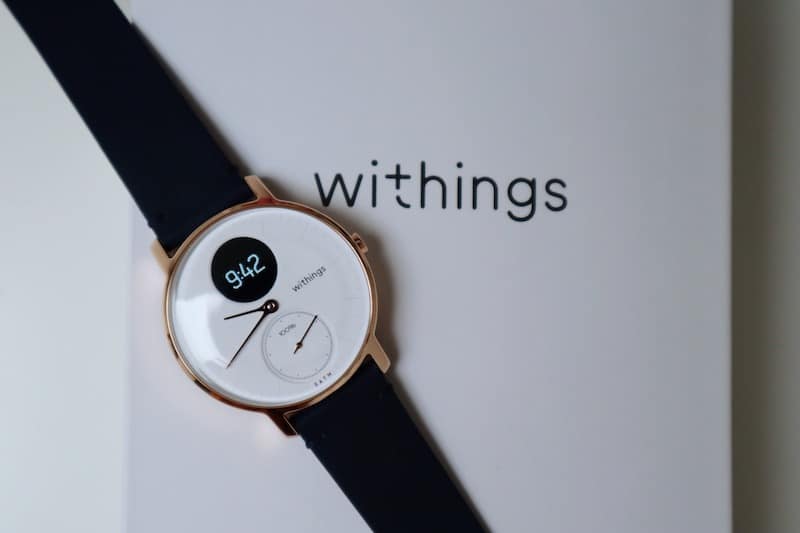 ---
The Steel HR from Withings is the only hybrid fitness tracker on this list. First, it looks really good. Next, it is a very capable fitness tracker that is unassuming, yet very accurate.
It made this list for having integrations with Strava, an excellent app, and strength training profile with automatic rep counting. It has one of the best smartwatch battery life we've tested and can last up to 20 days of normal use and a whopping 3 days of continuous tracking.
At the budget price of $139 when writing this review, you could nab yourself a watch that not only accompanies you to the weights room but on your daily routine as well.
---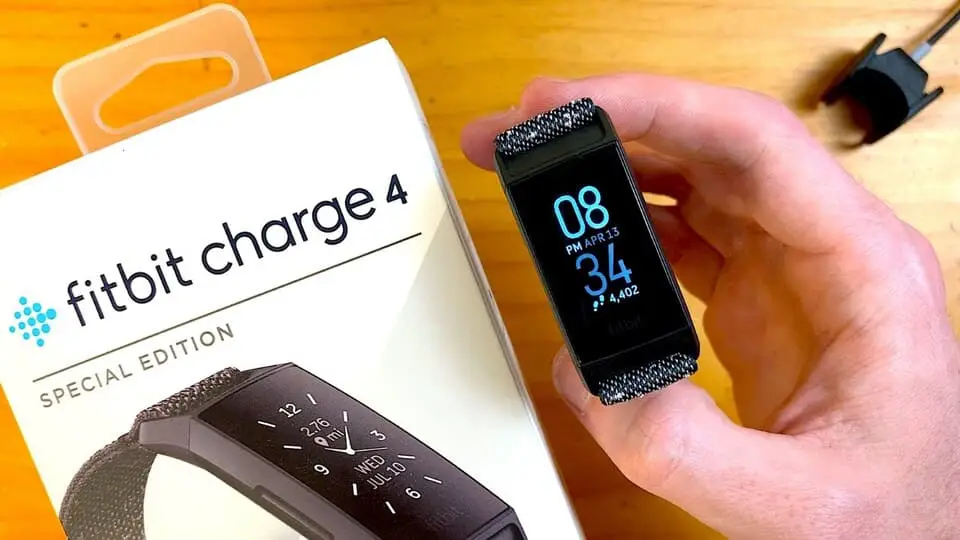 ---
Fitbit's newest tracker, the Fitbit charge 4, is a good upgrade from the bestselling charge 3. It adds a built-in GPS and some software tricks like Spotify remote control, Fitbit Pay, and lots of watch faces to make it a very appealing fitness tracker.
It makes this list for having a dedicated strength training profile that is able to count reps automatically, as well as being a great fitness tracker all-round.
---
Comparison Table






Battery Life
Up to 8 days; 10 hours with GPS
Up to 14 days, 16 hours GPS mode
up to 30 days in Essential mode; 5 days regular use
Up to 7 days; 14 hours GPS use
Up to 7 days; 4 hours GPS mode

Battery Life
Up to 8 days; 10 hours with GPS

Battery Life
Up to 14 days, 16 hours GPS mode

Battery Life
up to 30 days in Essential mode; 5 days regular use

Battery Life
Up to 7 days; 14 hours GPS use


Battery Life
Up to 7 days; 4 hours GPS mode
Last update on 2021-09-20. Affiliate links and images from Amazon product advertising API