Crossfit exploded onto the fitness scenes and has remained ever since with a lot of loyalists and fans all over the world. Unlike many other fitness routines that are easy to track, buying one of the best fitness trackers for CrossFit is really a hassle because it incorporates elements of almost every exercise out there.
A true Crossfit disciple appreciates the flexibility of the program that offers a jumble of HIIT, boxing, swimming, Olympic weightlifting, plyometrics, powerlifting, gymnastics, girevoy sport, calisthenics and more. But they also have to choose which fitness tracker is the most accurate when it comes to tracking and reporting on the fascinating mix of these exercises and movements.
There are very few fitness trackers out there designed exclusively for CrossFit, but I've rounded up a list of the top trackers you should consider and why they're worth your consideration.
Our top pick after the latest update:
On Sale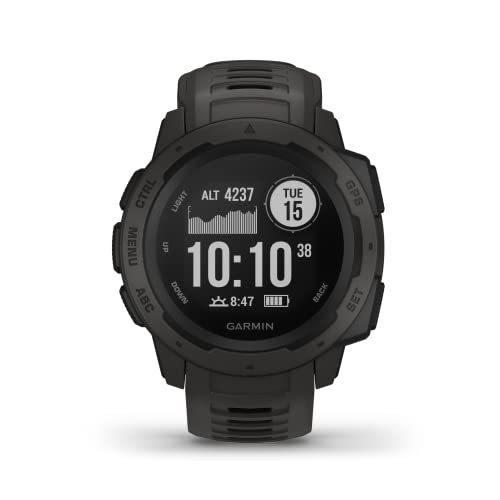 Garmin Instinct
The Garmin Instinct is a rugged, good-looking fitness tracker packed with all sorts of sensors and tracking capabilities. We could not find another tracker with such durability, performance, and style at this price range.
If our top pick is unavailable, consider:
On Sale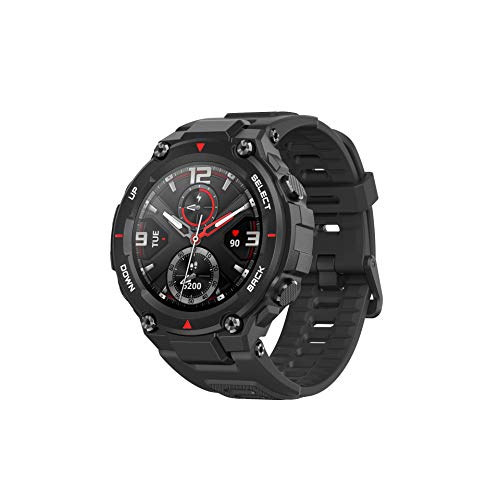 Amazfit T-rex
Amazfit has come a long way and solidified their position as a serious manufacturer of smart fitness gear. The Amazfit T-rex is proof of their progress. While it does not have a dedicated strength training tracking, it offers versatility and incredible battery life in a price tag to make Fitbit sweat.
The Top 5 Best fitness trackers for crossfit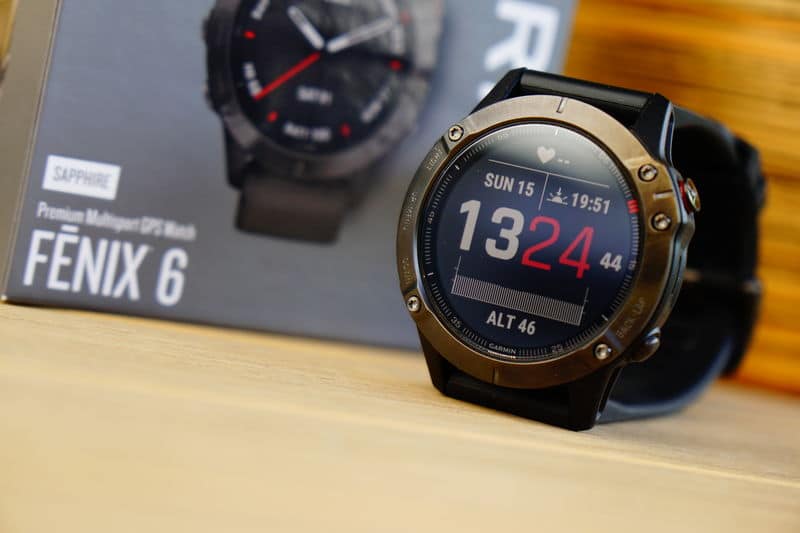 The garmin Fenix 6 is the creme de la creme of Fitness trackers. It is a full-fledge, beautiful smartwatch packed with more tracking features than you can use in a full year of WODs.
It comes at a steep price tag that actually represents good value. If you can afford it with no frills, by all means, you should buy it as it is reliably one of the best Fitness trackers for CrossFit.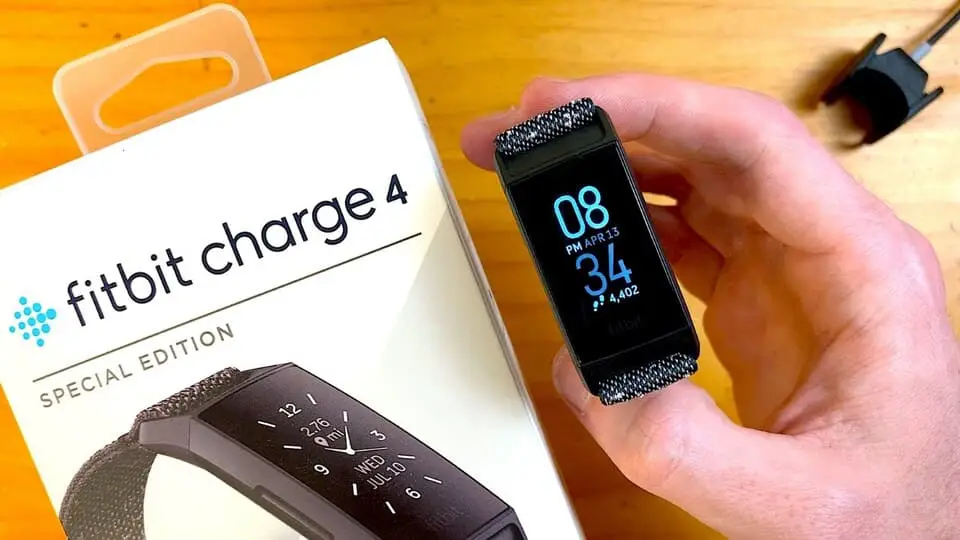 Fitbit recently released the Charge 4 tracker as an update to the bestselling Fitbit Charge 3 and we compared in good details the Charge 3 vs 4 noting all similarities and differences.
The Fitbit Charge 4 is one of the only fitness bands to pack a built-in GPS, Contactless Payment, in addition to all the fitness tracking features and the easy-to-use Fitbit app.
It does not have a dedicated strength training tracking, but not many bands do. What you get is an excellent all-rounder from Fitbit that you can rely on as one of the best fitness trackers for CrossFit enthusiasts.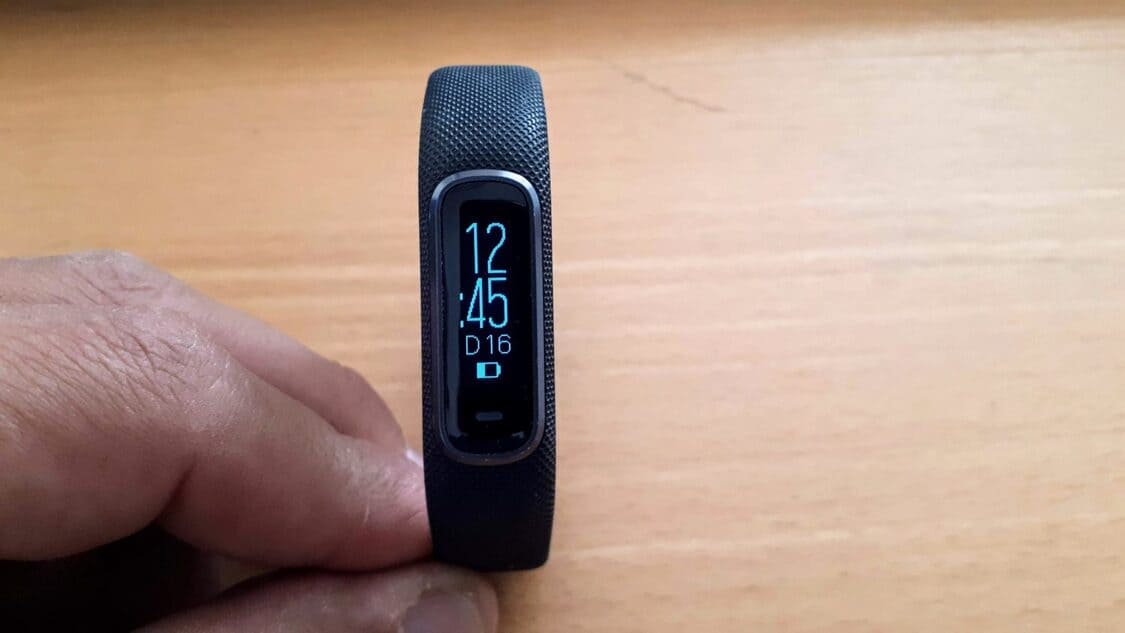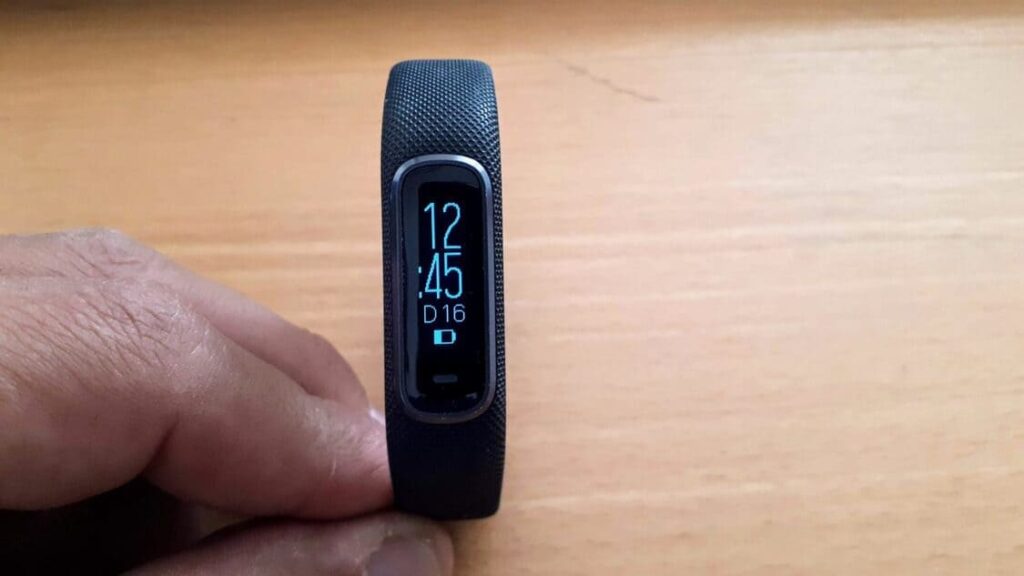 The Garmin Vivosmart 4 is in its right a good fitness tracker. It tracks heart rate, steps, and over 15 workout routines accurately (Strength training not included), looks sleek on the wrist, and has a long-lasting battery.
By technology standards, it should be due for refresh in a year or two at most. However, it is a great introduction to fitness trackers and at the sub – $100 price point, it is one of the best fitness trackers for Crossfit.
Comparison Tables

Budget Choice

VIP Choice

Best Overall



Budget Choice

VIP Choice

Best Overall


GPS Tracking
Built-in GPS tracking is a very polarising feature. You either absolutely need it, or you don't. Here's what I mean. If you'll be training solely in a CrossFit box or home gym using a treadmill or not, a tracker with built-in GPS is not important at all. However, if your training includes outdoor running across distances then built-in GPS tracking is just essential.
A GPS tracker can map your route and give you real-time information on your performance stats like pace and distance all the way.
Most fitness trackers have some sort of GPS tracking in the sense that they're able to connect to your smartphone GPS and use it to display all that information to you. The caveat here is that you need to carry your phone while running.
Built-in GPS tracking, on the other hand, means that your fitness tracker has a GPS device that records all that information and gives you real-time data without ever needing to use your phone or any external device. The caveat to it is that GPS tracking drains a lot of battery power, and trackers fitted with GPS are more expensive. I think that the convenience it affords trumps these caveats, so if GPS is necessary for you, choose a tracker with built-in GPS.
Water Resistance
There should be no bargain here. Any fitness tracker without top-grade sweat and water resistance is not worth buying. Especially because many Crossfit WODs and other Fitness regimes involve sweating. You can't have your tracker breakdown because it couldn't handle your sweat!
However, the water resistance to look out for is anything from IP68 rating or 3ATM and above. This rating is enough to support tracking of your swim and pool activities, as in being able to count your swim reps, track your distance, etc.
You get the point.
Heart rate Zones Monitoring
This is a bit of a newer feature but is really important to help you get the most out of your workout routines. It basically shows you different levels of your heart rate from the base level (approx. 60 – 100 bpm) to Exreme (180bpm); and how much time you spend in each of these zones. Different brands use different monikers to represent them like "fat burn, cardio, and peak heart rate zones", used by Fitbit.
You can tailor your exercises based on the heart rate zone you want to maintain during workouts, and get alerts when you're crossing to a lower or a more intense zone.
Nifty feature.
Activity Tracking
For Crossfit enthusiasts, accurate tracking of activities is ESSENTIAL. This simply has to be your number one priority. You want a tracker that is very fast, responsive, and accurate when it comes to tracking the complex activities in your high-intensity interval training (HIIT) sessions and other WODs.
It's either you get a tracker that does this very well or no tracker at all. So, I think you'll be better off betting on the rigorously tested and trusted brands.
That's not to say that the lesser-known brands are not accurate trackers – tracking technology has come so far that there is a great degree of accuracy of heart rate monitors across the board on wrist-worn fitness trackers but big brands such as Apple, Garmin, or Fitbit will usually deliver more accuracy than a budget brand.
Battery Life
You need a fitness tracker that on the surface should last through your workout and present you with all those tracking stats. Most Fitness trackers give you at least 3 hours of on-time so this may not be an issue.
However, if you want a more versatile tracker to monitor your heart rate all day long, monitor and report on your sleep pattern, count your daily steps and help you get off your bum when you've been sitting for a long time, then anything with less than 24 hours battery life won't cut it.
For that, it's ideal you get a band that won't get drained for at least a day of regular tracking activities, and up to 3 hours of GPS usage time. Check out this guide on the best fitness trackers with long battery life.
Design
Because you need to look cool and not dorky while working out.
Sleep Tracking
Crossfit also implies lifestyle and general wellness which includes your sleeping habit and pattern. You should ideally have a tracker that can monitor your sleep and help you to improve your sleeping habits.
Blood Oxygen Monitoring
Your blood oxygen is the quantity of Oxygen carried by your blood cells at any point in time. Blood Oxygen monitoring can be great in telling you when you need to pay a visit to the doctor.
You should also consider:
Fitbit Inspire HR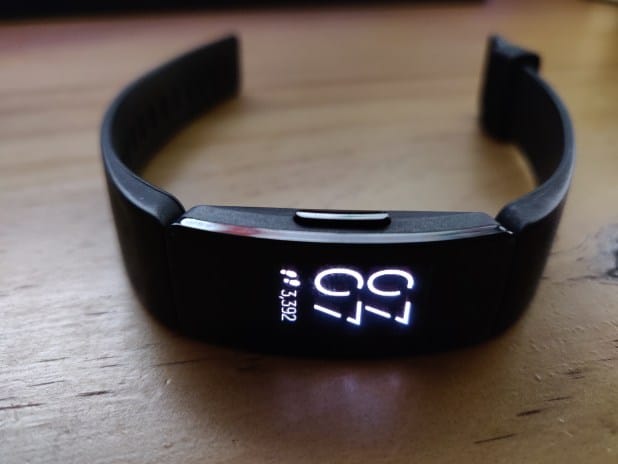 The Fitbit Inspire HR is the easily the best Fitbit under $100 and provides excellent price to performance ratio among all the other Fitbit trackers. It narrowly missed out on our top picks for performing lesser than our top pick under $100.
Our pick, Garmin Vivosmart 4, includes an Altimeter, an Accelerometer, a Heart rate sensor, a blood oxygen sensor, and an ambient light sensor which all combine to provide more precise and overall better tracking; whereas the Fitbit Inspire HR has only an Optical Heart rate sensor.
Check out the Fitbit Inspire HR on Amazon
Garmin Vivosport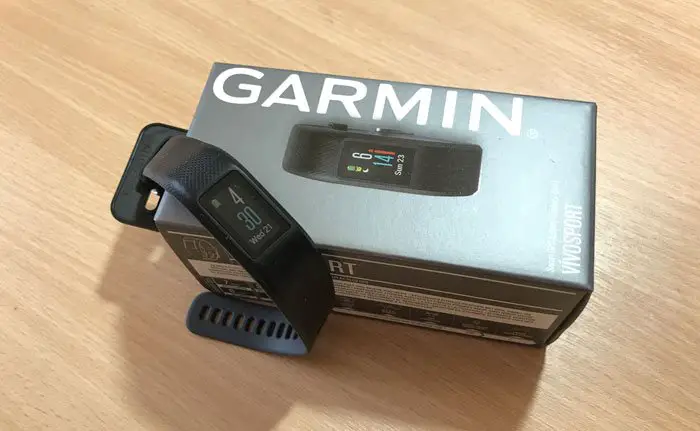 The Garmin Vivosport is an able tracker. It packs just as many sensors as the Vivosmart 4 and even includes a built-in GPS. We could not recommend it because of a key design flaw i.e fragile non-replaceable straps. While you also can't replace the straps of our pick (the Vivosmart 4), they are sturdier and better built overall than the Vivosport.
It was a tough choice, but we went for the band that will last for at least one year of usage without falling apart.
Check out the Garmin Vivosport on Amazon
Deciding on the best fitness tracker for Crossfit is admittedly difficult as pickings were slim, but you will be very well served with our top picks regardless of which of them you buy. If you simply arrived at the end of this article without reading much of it, here is a list of our recommended fitness trackers for CrossFitters.
Last update on 2023-12-04. Affiliate links and images from Amazon product advertising API