Fitness trackers are getting better, and good fitness trackers are getting cheaper. For less than $50, or the price of your fancy dinner in a NYC restaurant, you can get an accurate tracker that is able to monitor your heart rate continuously, count steps, and even track your swimming.
The best cheap fitness trackers under $50 do not pack a ton of features, but they're surprisingly good at tracking and are as accurate as the expensive options out there.
We reviewed 13 fitness trackers under $50 (including Chinese knock offs with surprisingly good ratings on Amazon) and narrowed our list to 6 that are worth your money and time.
---
Update 2:
Our top pick, the Honor Band 5 has been refreshed with the latest Honor Band 6. Honor Band 6 is bigger, more comfortable, and better in almost every aspect, but unfortunately, it doesn't make our list as it retails for $60+ as at the time of writing this review.
If you don't mind spending a little extra, you should check it out.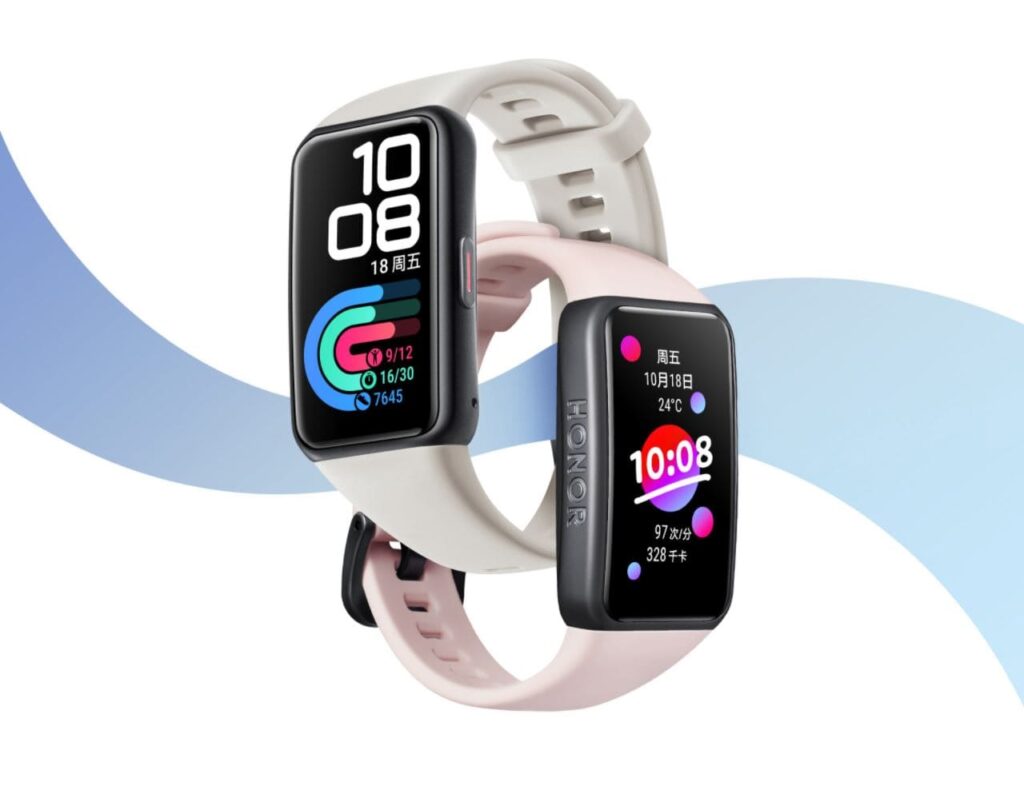 Update 1:
After reviewing the Xiaomi Mi band 5, we still think that the Mi band 4 merits a place on our list over the newer device. The lack of support and poor availability of a global variant let the Mi band 5 down.
Also, almost all available versions lack NFC that was meant to be a big upgrade from the Mi band 4.
Our top pick after the latest update: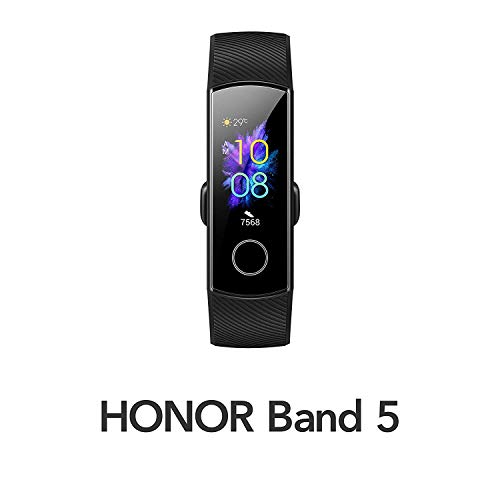 Honor Band 5 fitness tracker
Our pick for the best fitness tracker under $50 is a superb all-rounder that gives Fitbit a run for their money. Similarly, there are other very strong contenders and you won't go wrong with any of these trackers.
---
These are the Best cheap fitness trackers you can buy for under $50
---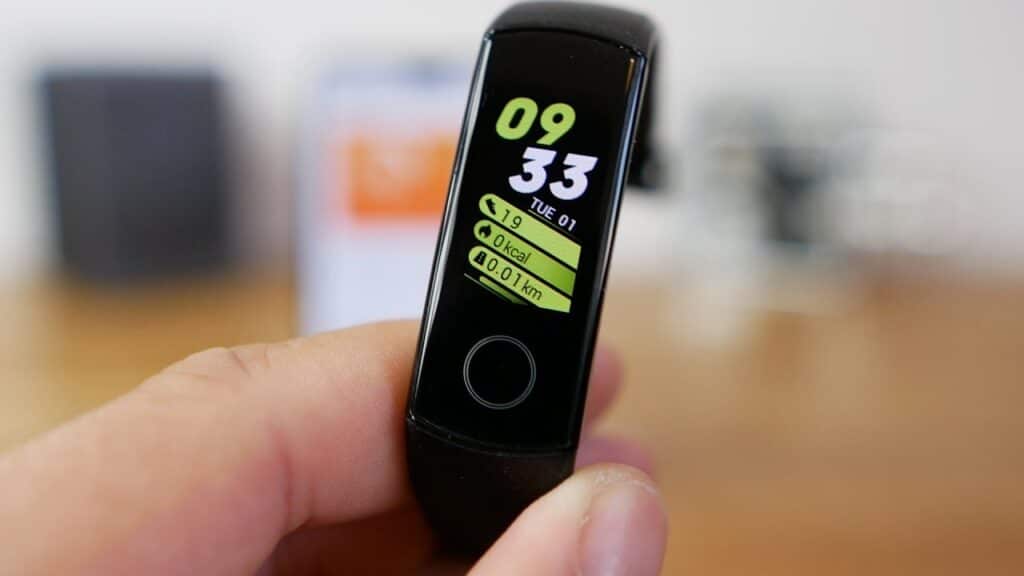 ---
Honor Band 5 is similar to the past Honor Band 4, but with a few upgrades.
It has a very beautiful minimalistic design, with a colored AMOLED display that is vibrant and bright under direct sunlight. The rubber straps are replaceable, and overall it feels well crafted. Battery life is easily up to a week, and the tracker comes with a nice charger that tops it out in less than one hour. Impressive stuff.
When it comes to actually tracking fitness data, it is able to accurately measure your heart rate, count your steps, track in-depth sleep metrics, and check your blood oxygen! It also features sedentary alerts, notification displays, and the ability to control music playback on your phone. It is waterproof with a dedicated swim profile and relies on the Huawei Health app to visualize those stats beautifully.
If you're an iPhone user, look away now because the Honor Band 5 will not sync on your device.
---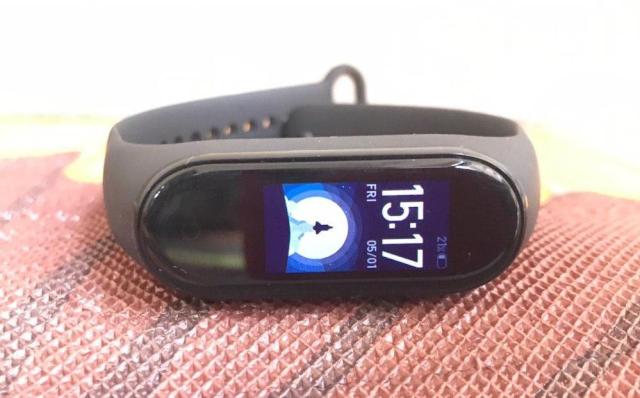 ---
The Mi Band 4 is even more aesthetically pleasing than the Honor Band 5 and has a longer-lasting battery. While they both have almost all the same functions, the Mi Band 4 lacks a Pulse Oximeter, has less detail sleep tracking, and we found it slightly less accurate than our Honor Band 5 especially with counting steps.
If you already own a Xiaomi/Poco/Redimi Phone, the Mi Band 4 has some added functionality with MiUi devices and you may enjoy it better.
It has a lot of loyal fans that have made Xiaomi allow customization of the Mi Band 4. You can design your own watch face and even load custom apps.
---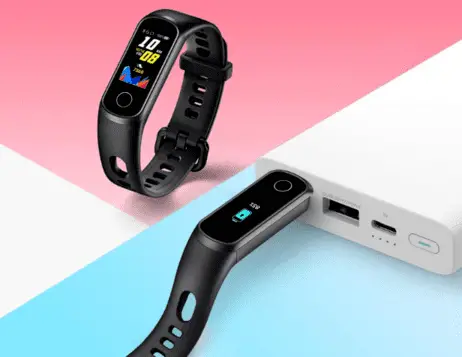 ---
The Honor Band 5i is a 2020 watered-down refresh of the Honor Band 5… essentially an Honor Band 5 lite.
The first most important difference is the charging and strap mechanism. It now comes with a built-in USB charger that you can connect directly to source without needing an external dongle.
The design looks cleaner, more modern, and eerily closer to the rounded design of the Mi Band 4. It has a lower-res display that is not really noticeable and a smaller 91mah battery that lasts up to 4 days with continuous monitoring.
Functionally, there are no changes here. It syncs with the Huawei health app and has all the same tracking abilities as the Honor Band 5. It is cheaper too!
---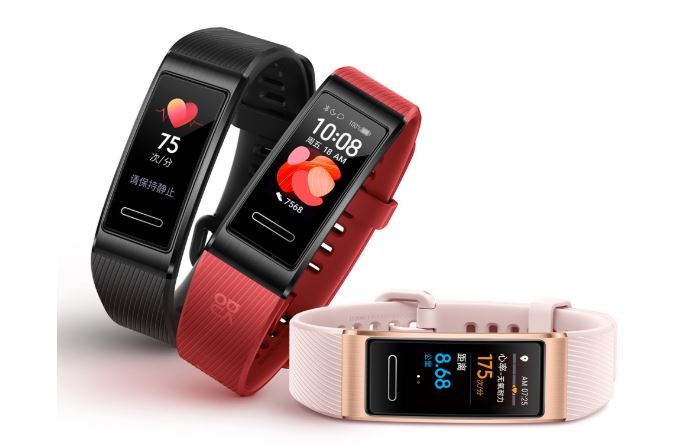 ---
The Huawei Band 4 is also not really for iPhone users. Now that's out of the way, this fitness tracker is very similar to the Honor Band 5. They both share the same Huawei health app, have the same UI, same fitness features, and almost the same Hardware.
It is slightly lower on our list for having a dimmer display and a being a bit scarce in North American markets.
If you're already in the Huawei ecosystem, this is another fine addition. If not available on Amazon, you can easily pick it up from sites like Gearbest and Aliexpress.
---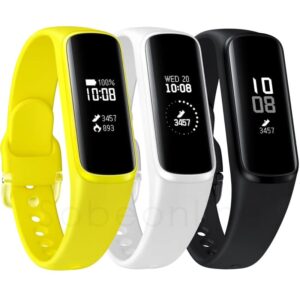 ---
The Galaxy fit E is a well-built tracker that is small, very light, and very beautiful to look at. The display is only black and white, but very visible in direct sunlight. The battery performs slightly less than our other top picks, but a software update made it perform longer than when it was bought. You should be getting up to 6 days with regular use.
It works really well with Samsung phones and tracks fairly accurately. It measures steps, heart rate, and calories burned during physical activities. It has sleep tracking that is basic (is only able to tracks 3 phases of sleep), and a very small selection of clock faces. It is also waterproof up to 50 meters.
---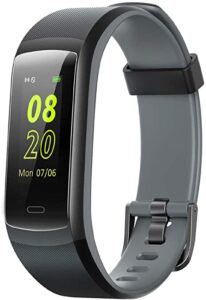 ---
The Willful Fitness tracker has improved from last two years when they burst onto the scene and this 2020 version is no different. It looks very premium, and you wouldn't guess that this tracker costs less than $25 occasionally.
We could not get the continuous heart rate monitoring to work, although it measured heart rate whenever it was asked to. It was also fairly accurate with results within limits of what we got from the other trackers on this list. The tracker has an IP68 waterproof rating and a battery that lasts for about 7 days of regular use.
It works with its own VeryFitPro app and the Health app in iOS devices. The app is lightweight and syncs with the tracker via Bluetooth for notifications, step counting, heart rate monitoring, and more.
---
Comparison Table

Top Pick




Continous Heart Rate Monitoring

Continous Heart Rate Monitoring
Top Pick

Continous Heart Rate Monitoring

Continous Heart Rate Monitoring

Continous Heart Rate Monitoring

Continous Heart Rate Monitoring
---
Frequently asked questions
1. How accurate are cheap fitness trackers?
The major concern that most people have when buying cheap fitness trackers is that of accuracy. If your fitness tracker will give you inaccurate results, why use one at all?
However, this stopped being a concern since 2018. One big reason is that most of the manufacturers of cheap fitness trackers all source their sensors from the same OEM who manufacture sensors for larger brands. While you may notice some differences in tracking data, these differences fall within a small margin of error and are often not significant.
Another thing to consider is that cheap fitness trackers do not include the more advanced sensors like GPS, Glonass, barometer, altimeters etc. simply because they would make these fitness trackers become more expensive.
So, as far as basic step counting, heart rate monitoring, pulse oximeter and sleep monitoring, is concerned, they hold their ground very well.
---
2. Is it better to buy a cheap fitness tracker over more expensive ones?
Overall, if you are able to afford more expensive fitness trackers, then you should most definitely go for them. The only reason why you or anyone should buy a cheap fitness tracker under $50 is if they are genuinely constrained to this budget. So it's really a question of what you can afford at the moment.
Many of these cheap fitness trackers only do the basics right and can't really compete with the features offered by more expensive and fully functional activity trackers.
In summary, getting a full-featured activity tracker is better than getting a cheap fitness tracker, which is better than having none.
Last update on 2021-09-20. Affiliate links and images from Amazon product advertising API